| | | | |
| --- | --- | --- | --- |
| Place of Origin: | Shenzhen, China (Mainland) | OEM: | Yes |
| Process: | Soldering | Temper: | T3-T8 |
| Material: | Copper pipe+ Copper fin+ Copper base plate | Shape: | Square |
| Packing: | Paper carton with wooden pallet | Weight: | 125g |
| Application: | Led, Projector | Certificate: | ISO 9001:2015,ISO 14001:2015 |
| Model Number: | LR0174 | Tolerance: | 0.01 mm |
| Finish: | Passivation | Quality control: | 100% thermal test |
| Extra process: | Stamping+CNC Machining | Size: | Custom size |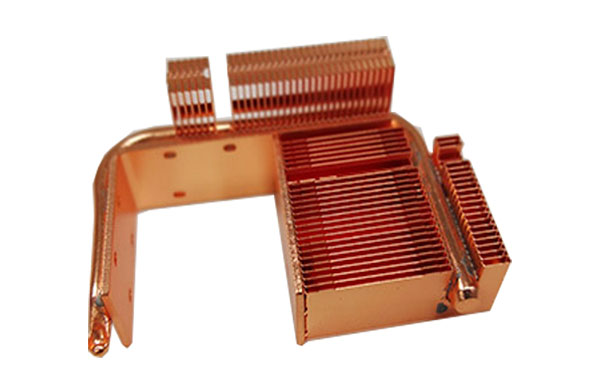 Copper Pipe Heat Sink For Miniature Projector has the following features:
Descriptions:

High power projector copper pipe heat sink
Copper pipe heatsink for Projector
Specifications:
Aluminum fin thickness: 0.5mm
Copper pipe: 8mm in diameter
Copper pipe quantity: 2pcs
Material:copper pipe + Copper fins + Copper base
Size: Can be customized MOQ:10 Pcs
Project Source: 500W
This Copper Pipe Heat Sink for projector has the following details:
Precision Copper heat pipe heat sink
Copper fin heatsink with copper pipe
Depend on customer's requirements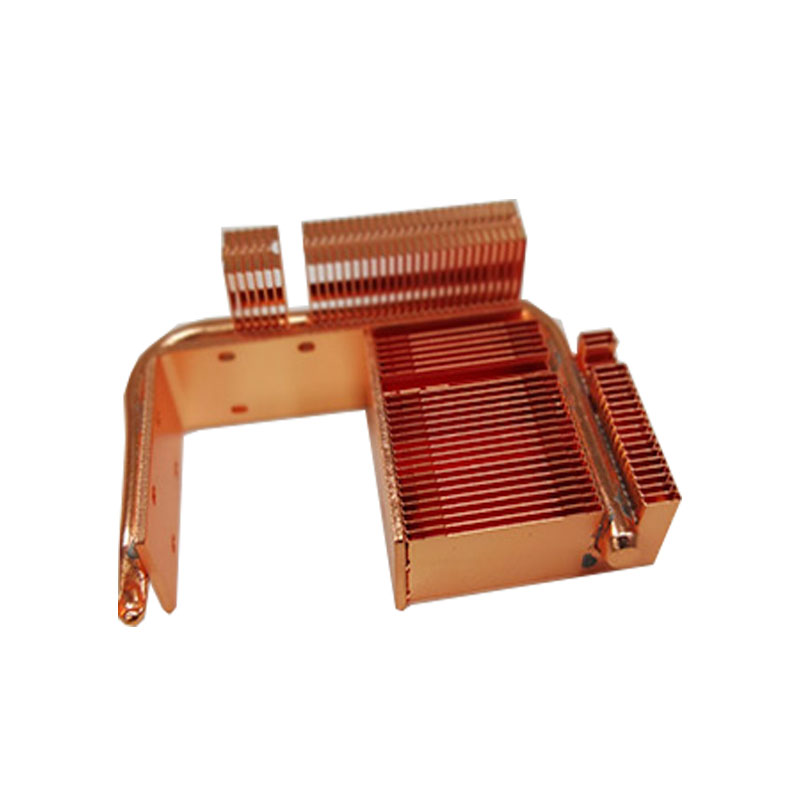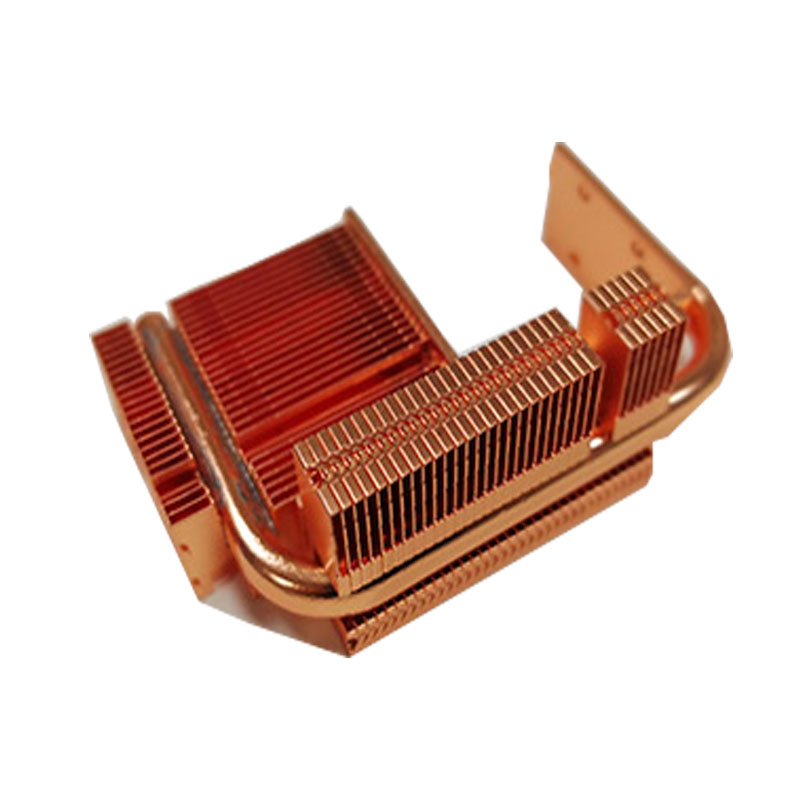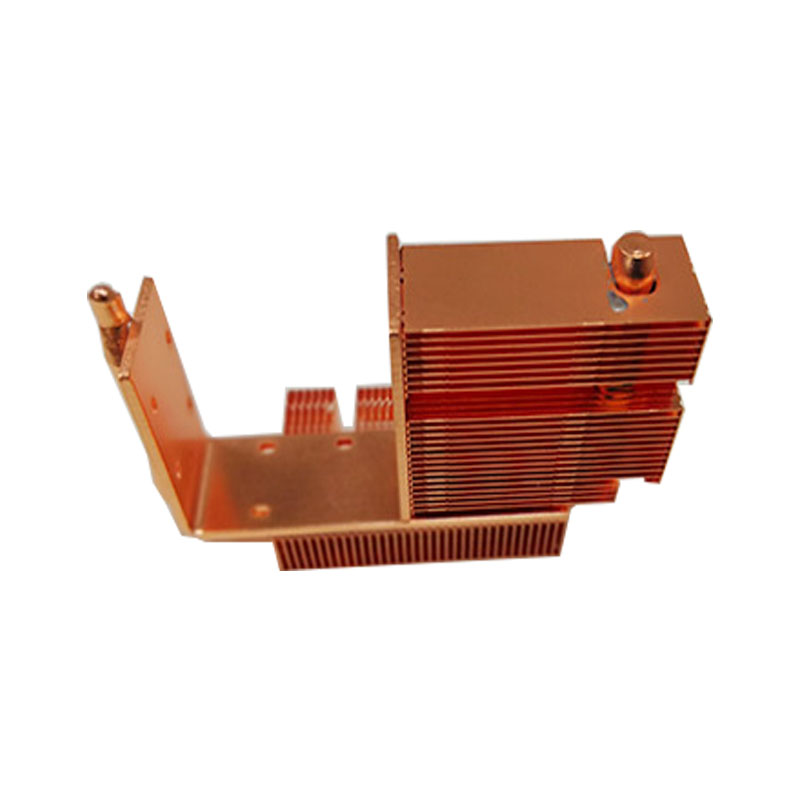 Copper Pipe Heatsink For Miniature Projector has following processing technique:
Copper fin: Progressive die stamping process
Aluminum base plate : Extrusion + CNC machining process
Heat pipe: forming: automatic pipe bending+ burn into tip ends
Aluminum base anodizing, copper heat pipe passivate (insulation, oxidation and corrosion resistance)
Assembly: Automatic fins wearing/assembly, then fixed by overflow soldering and screw/rivet combination
Quality: 100% Quality check and packing
Copper Pipe Heat Sink For Applied to Projector ,Cpu, Computer, Communication, UPS, inverter, controller, wind power converter, SVG telecommunication.
◪ In order to ensure the best service to the customer , we have formulated this after-sales service system, the company solemnly to the users of after-sales service work to do the following commitment:
◪ 1.Provide online technical support for customers, and provide consulting services on related issues
◪ 2.From the date of spontaneous delivery, if there is any quality problem or quality objection to our company's customized products, please contact with us in time. After checking and coordinating, we can return and replace the products in time.