Place of Origin:
Shenzhen, China (Mainland)
OEM:
Yes
Process:

Skiving+ CNC Machining

Temper:
T3-T8
Material:
Aluminum
Shape:
Square
Packing:
Paper carton with wooden pallet
Brand Name:

LORI

Application:
Cooling high-power devices
Certificate:
ISO 9001:2008,ISO 14001:2004
Model Number:
LR0168
Tolerance:

0.05 mm
Finish:
Black anodized
Fin thickness:
0.25 --2 mm
Design
Custom design
Size:
200x56x30mm
Applied Field:
Telecommunication, UPS, inverters, controllers, wind power converters, and SVG

Skiving Aluminum Heatsink Process parameter:

Materials: Aluminum (6063)

Base thickness: 1~30 mm Fin length: <550 mm Fin height: <120 mm
Fin thickness: 0.1~2.0 mm Fin gap: 0.2~6.5 mm Product length: 3000 mm

Recommended fin height: <50 mm

Recommended fin thickness: 0.3-0.6 mm
This skiving aluminium heatsink can be an alternative to extruded heat sinks when looking for a fin density and fin shape which can't be achieved by extrusion technology. This skiving aluminium heatsink with waved fins and the size is 800*200*50 mm, other size also can be customized, and made of high quality aluminum, good thermal conductivity. Finished with black anodized. skiving waved fin are widely applided to high power thermal solutions.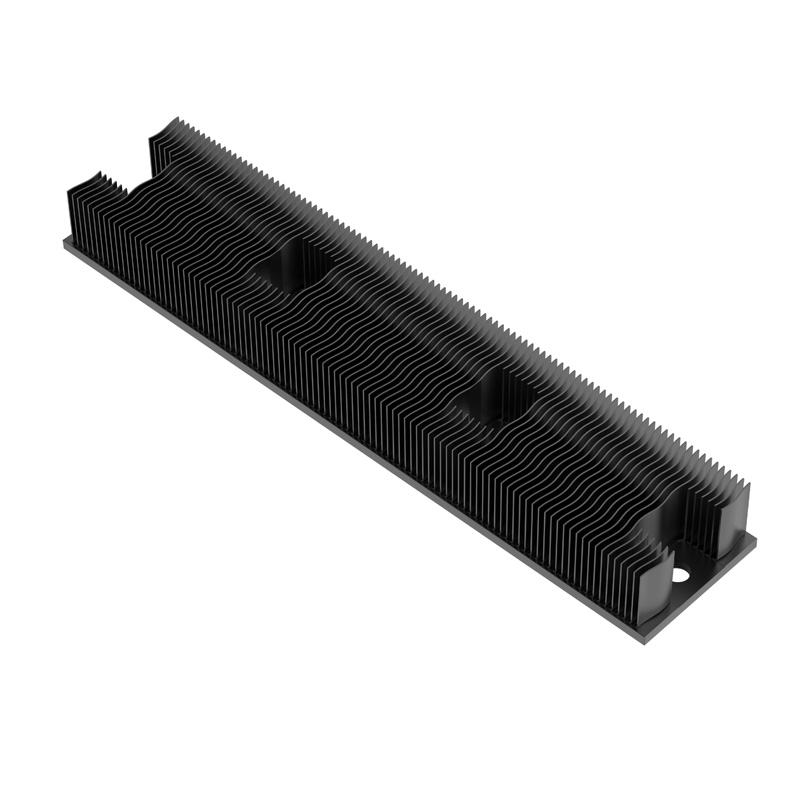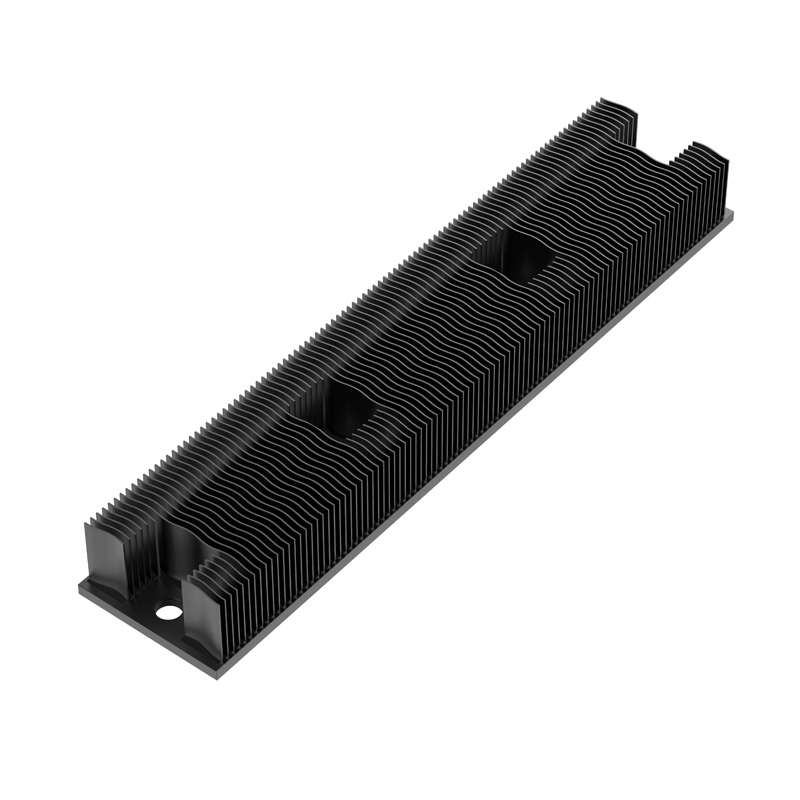 Skiving aluminum heatsink: When passing through the machine, slabs are skiving in a specific angle so as to form and bend the fins. With the repetitive cutting, it forms consistent gaps and structures and can be used for cooling high-power devices under air-cooled conditions. This process can enhance 8~15% of the cooling capacity as compared to the stitched fin process. Leading the heat innovation innovation high density ,high performance, high aspect ratio, excellent performance.
Skiving aluminum heatsink's benifits:
1. Integrated manufacturing, no soldering and mold opening; 2. The thickness and spacing of fin can be made thinner and denser; 3. The thermal conductivity is superior to the traditional extrusion heat sink and bonded fin heat sink.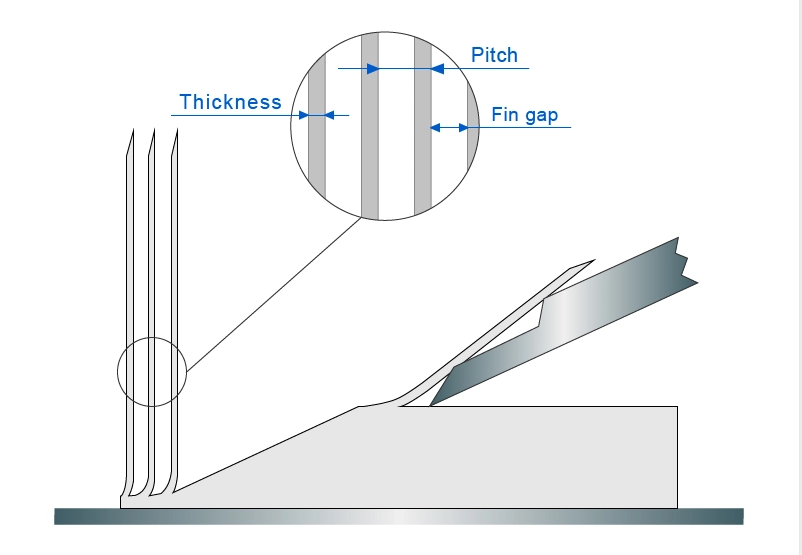 Skiving aluminum heat sink applications are:
Servers, workstation& Tower desktop, Power Supply, CPU, Telecommunication, Wireless Network, Security, Industrial, Power, New Energy, military, Laser, Aerospace, Automobile, Machinery, Medical, large inverter, Telecommunications transmitters devices.