Place of Origin:
Shenzhen, China (Mainland)
OEM:
Yes
Process:
Soldering
Temper:
T3-T8
Material:
Aluminum zipper fin+ heat pipe+Aluminum base
Shape:
Square
Packing:
Paper carton with wooden pallet
Brand Name:

LORI

Application:
laptop cpu, led

Certificate:
ISO 9001:2008,ISO 14001:2004
Model Number:
LR0126
Tolerance:

0.01 mm
Finish:
Chemical nickel plating
Quality control:
100% thermal test
Extra process:
Stamping+CNC Machining
Size:
120x80x40mm
Applied Field:
Aerospace,Cumputer cpu,Haulage motor,Solar energy,led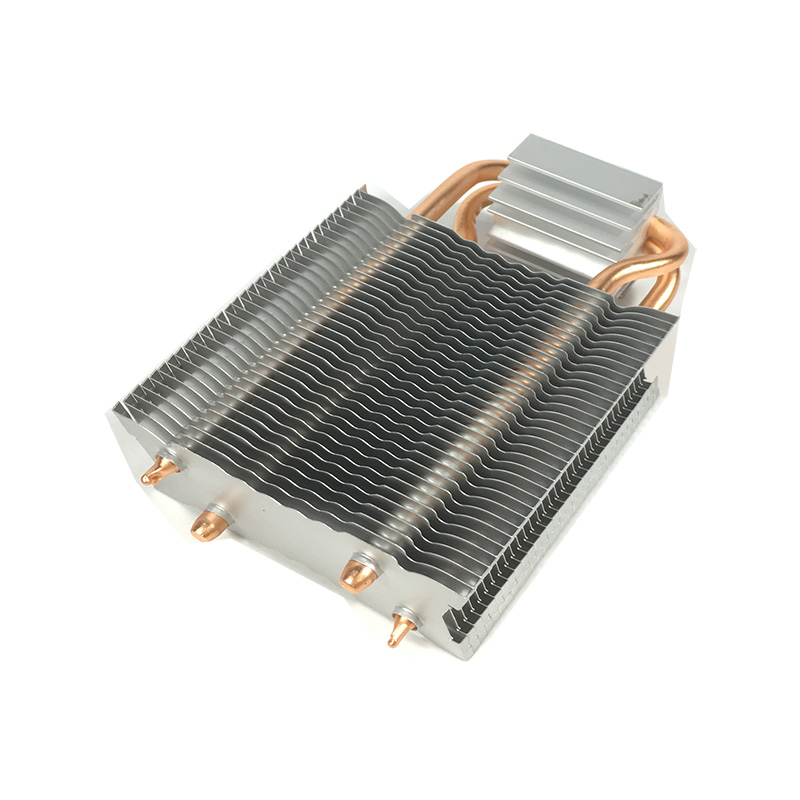 Heat pipe heat sink has the following advantages:
(1) Fast thermal response speed, Its heat transfer capacity is more than 1,000 times greater than that of copper tubes of the same size and weight;
(2) small size and light weight;
(3) high heat dissipation efficiency, can simplify the heat dissipation design of electronic equipment, such as variable air cooling for self-cooling;
(4) do not need external power supply, work without special maintenance;
(5) has a good isothermal, thermal balance, the evaporation section and cooling section of the temperature gradient is quite small, can be approximately regarded as 0;
(6) safe and reliable operation, does not pollute the environment.
With heat pipe as the core, heat pipe heat sink, which is composed of heat sink, zipper fin , can solve the heat dissipation problem caused by narrow space or too concentrated heat .
The zipper fin, made of stamping material aluminum, and folded into a shape with interlocking slots.The zipper fin can transfer high thermal energy and has more than 3000 different configurations. Larger surface area, more flexible design and more stable structure than extruded fins, allowing very high fin density and length-width ratio, thus increasing surface area and better cooling. Zipper fins also increase design flexibility, especially for pipes that integrate heat pipes, fans, or blowers.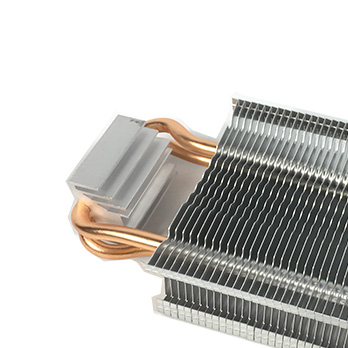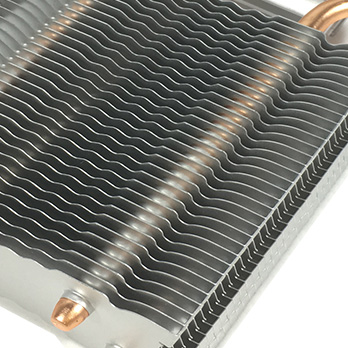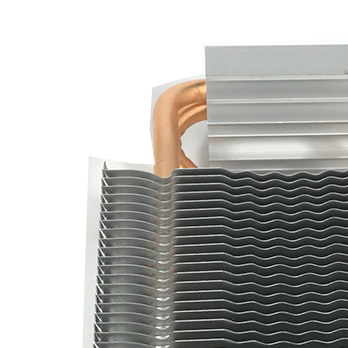 Applied to Communication, UPS, inverter, controller, wind power converter, SVG telecommunication.
◪ In order to ensure the best service to the customer , we have formulated this after-sales service system, the company solemnly to the users of after-sales service work to do the following commitment:
◪ 1.Provide online technical support for customers, and provide consulting services on related issues
◪ 2.From the date of spontaneous delivery, if there is any quality problem or quality objection to our company's customized products, please contact with us in time. After checking and coordinating, we can return and replace the products in time.