Place of Origin:
Shenzhen, China (Mainland)
OEM:
Yes
Process:
Epoxy Bonding
Temper:
T3-T8
Material:
Copper heat pipe+ AL plate
Shape:
Square
Packing:
Standing Export Packing

Brand Name:

LORI

Application:
RGB laser light source
Certificate:
ISO 9001:2008,ISO 14001:2004
Model Number:
LR0019
Tolerance:

0.01 mm
Finish:
Clean+Anodized
Quality control:
100% thermal test
Extra process:
CNC Machining
Size:
Custom size
Applied Field:
New energy automobile , UPS and energy storage system , large server, large pv inverter , SVG/SVC , etc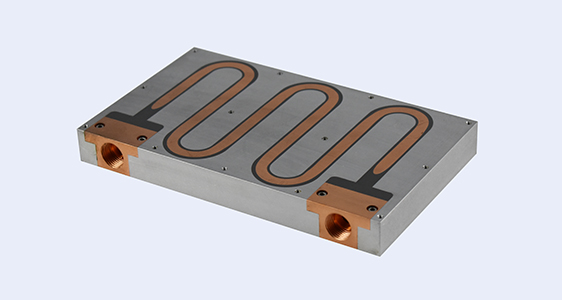 The water cooling heatsink made using buried welding technology can effectively avoid the leakage risk of the infusion pipeline, and the liquid flow is large, the conduction heat resistance is low, and the double-sided device can be installed. we are providing you with the thermal design, structural design, pipework assembly design of liquid and water cold plate and one-stop supplementary services.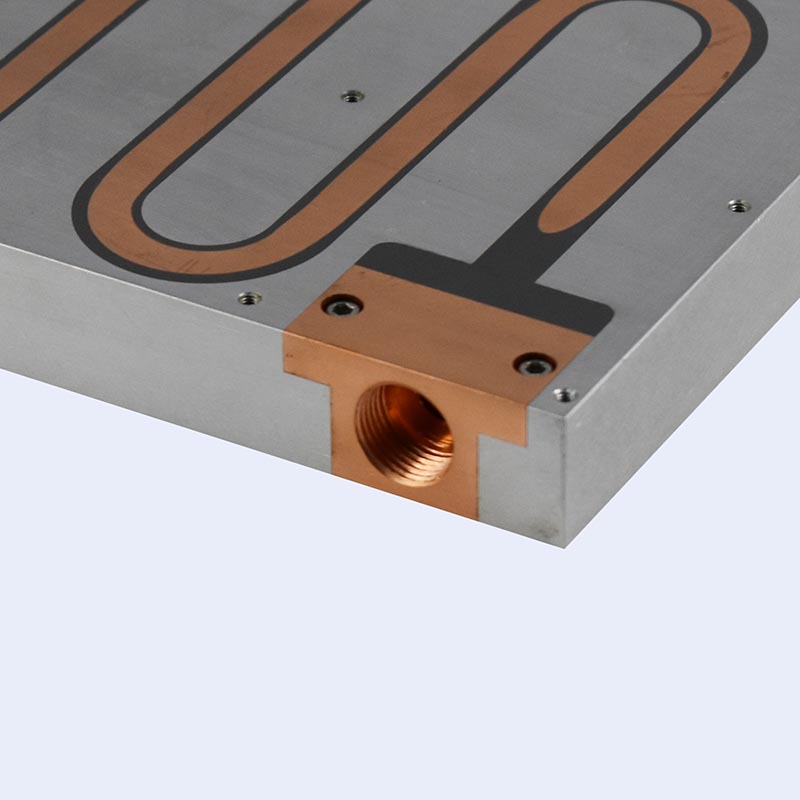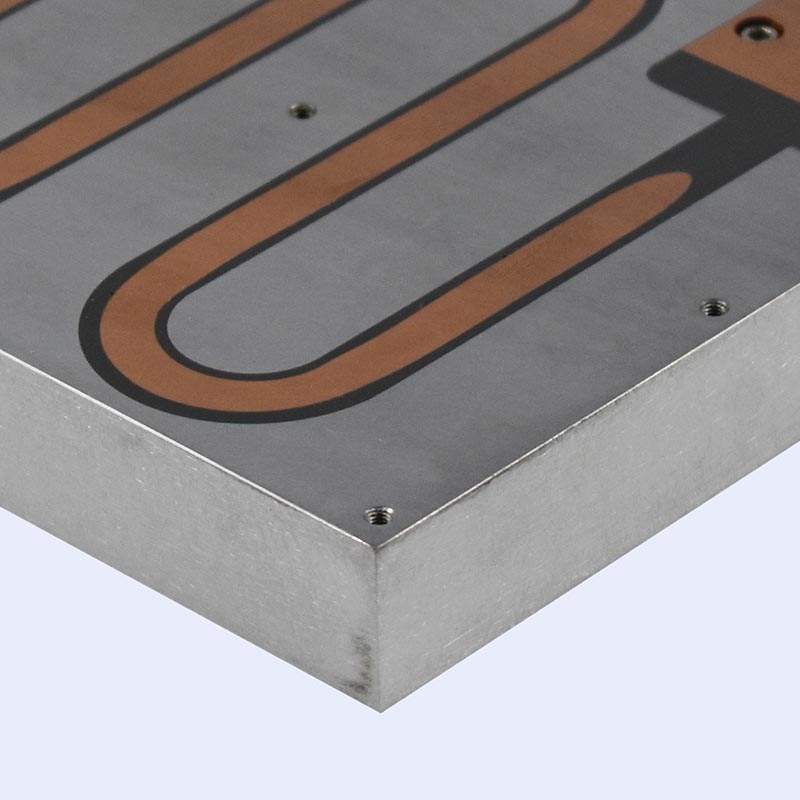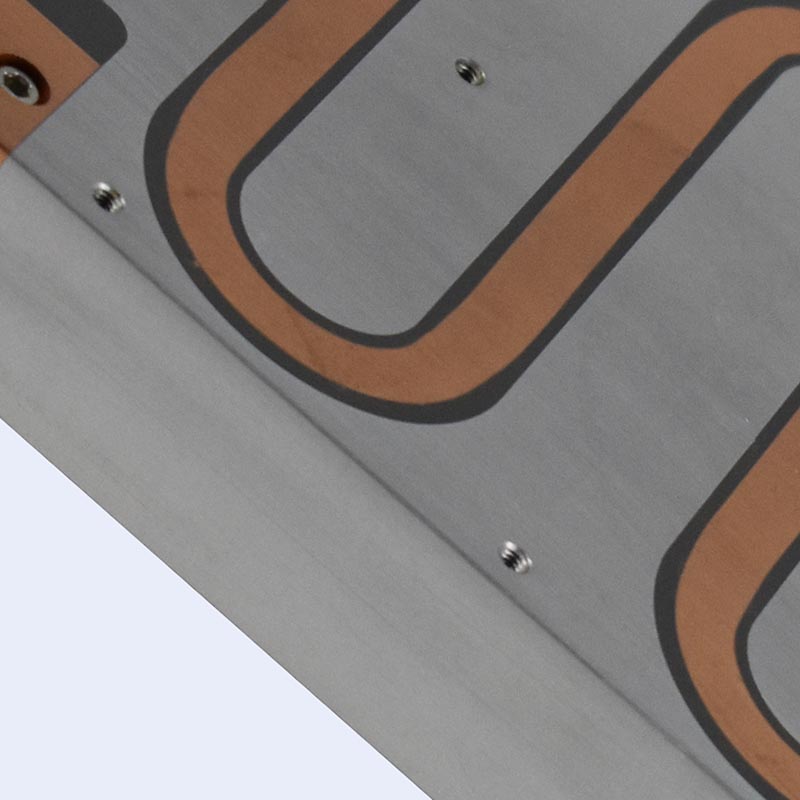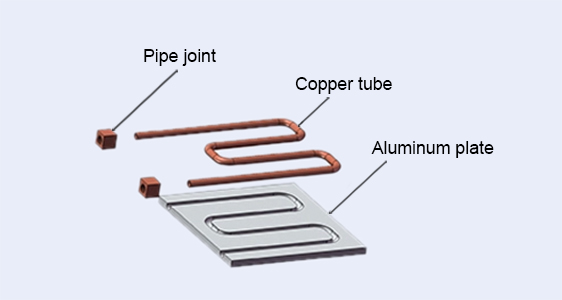 Exposed-tube technique: This technique applies to devices to be installed on one side. Copper tubes are pressed to deform into the grooves within an aluminum plate and then a fly-cut is applied to the surface. This allows the quick removal of heat due to the high thermal conductivity of copper tubes. Meanwhile, the lightweight of aluminum can reduce the total weight and keep the cost to a reasonable extent.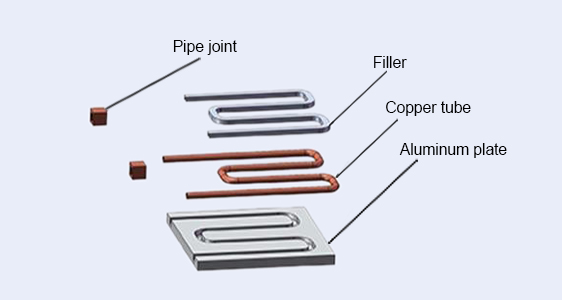 Full-buried-tube technique: The filler is a type of highly conductive epoxy resin which is imported from the US. When the temperature difference between two sides of a device is not critical, the cold plates can be applied to either just one side or both sides of the device. Since the copper tube thickness is not affected by any secondary machining and the application safety is ensured due to the protection of the filler, this technique is especially suitable for cold plate applications which use refrigerant as the cooling medium.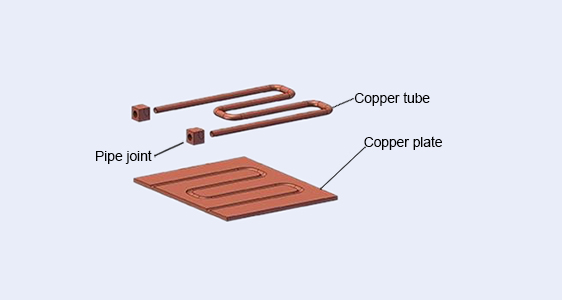 Half-buried techniques: This technique is suitable for the combination of copper plate + copper tubes. It can reduce the plate thickness and generate the weight reduction effect.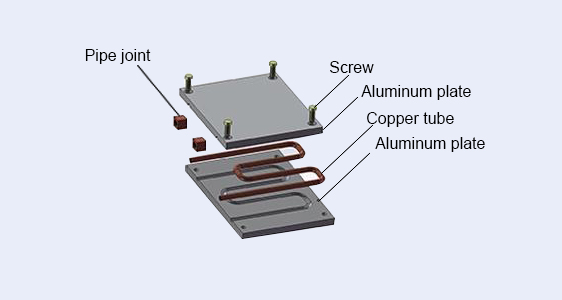 Sandwiched-tube technique: There are tubes between two plates and this technique is simple with lower cost. The combination could be aluminum plate + aluminum tubes/copper tubes/SUS tubes.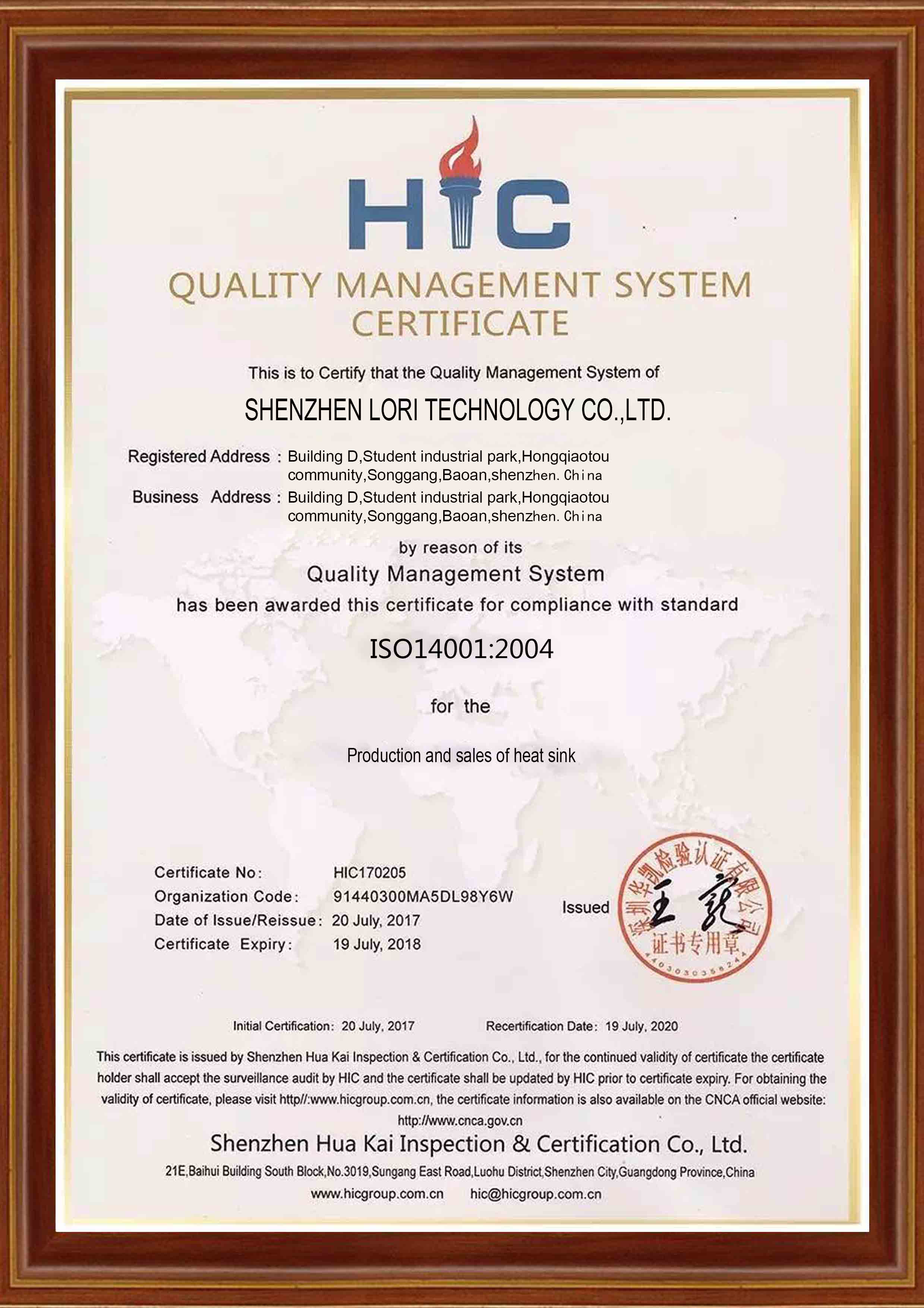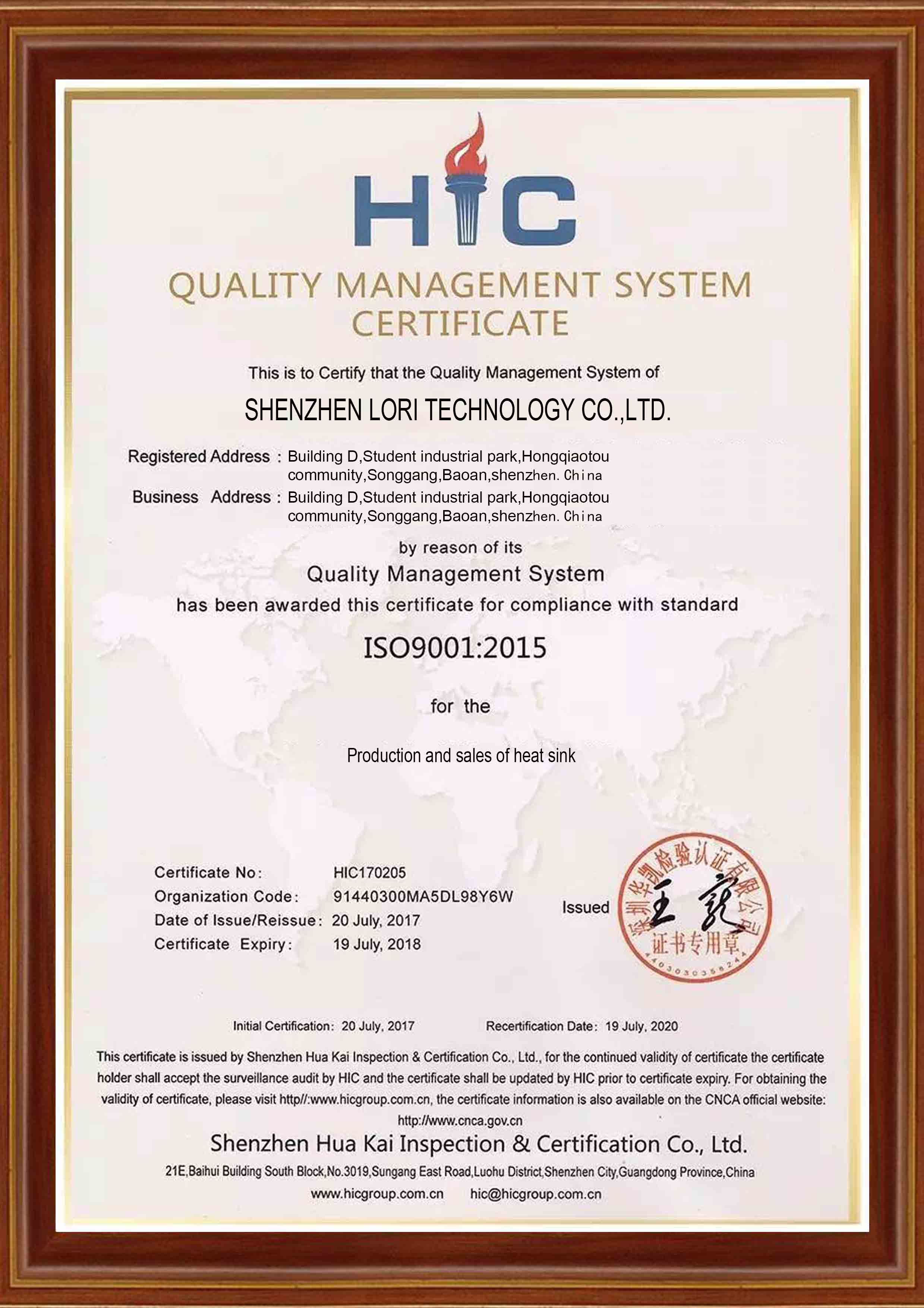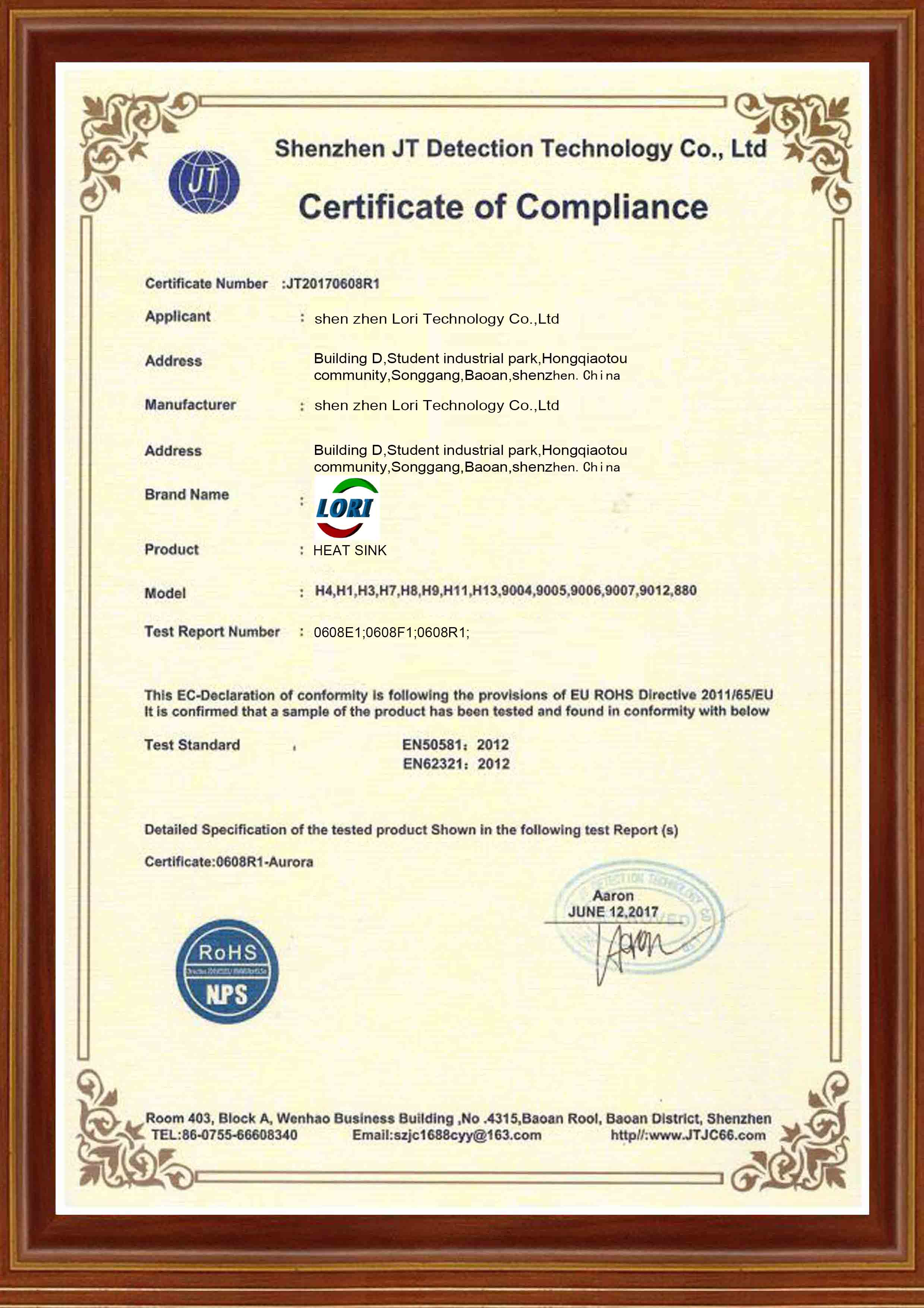 As a mature cooling technology, liquid cooling has been widely used in industrial ways, such as automobile and aircraft engine cooling. In fact, the application of liquid cooling technology in the computer field is not because air-cooling cooling has been developed to the end, but because the heat sink speed of liquid is far greater than that of air, so the liquid cooling heat sink often has a good cooling effect, at the same time in the noise can be well controlled. Due to various advantages in heat dissipation efficiency and mute, liquid cooling heat sink also appeared after the popularity of computer air-cooled heat sink. Fortunately, up to now, liquid cooling in the field of computer is gaining popularity, which is attributed to the safety and stability of liquid cooling has made great progress.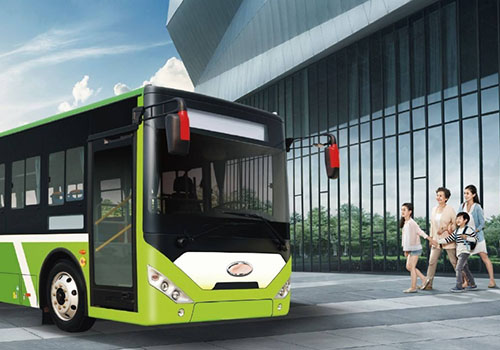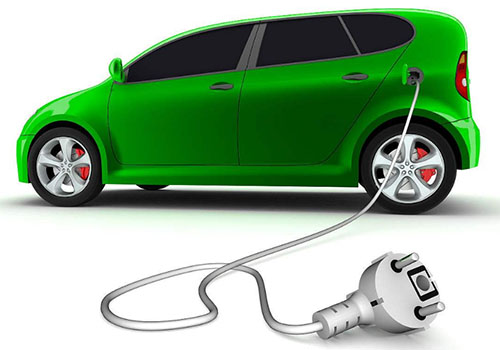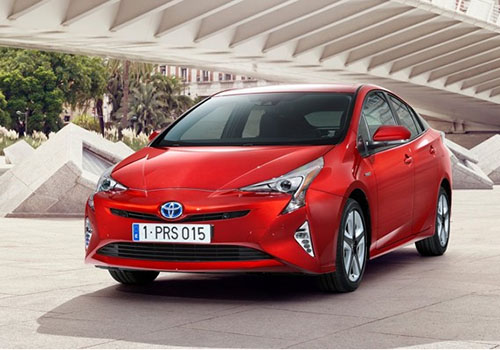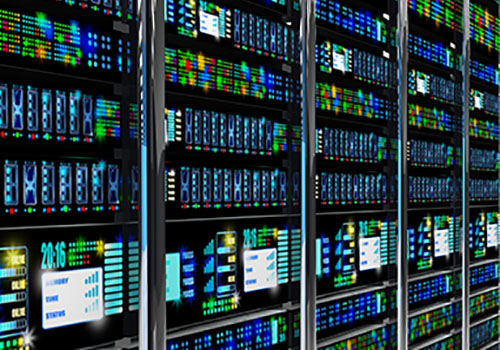 Applied to New energy automobile , UPS and energy storage system , large server, large pv inverter , SVG/SVC , etc.
◪ In order to ensure the best service to the customer , we have formulated this after-sales service system, the company solemnly to the users of after-sales service work to do the following commitment:
◪ 1.Provide online technical support for customers, and provide consulting services on related issues
◪ 2.From the date of spontaneous delivery, if there is any quality problem or quality objection to our company's customized products, please contact with us in time. After checking and coordinating, we can return and replace the products in time.